Narrow gauge railway on Greenland
When my daughter Karin returned home from a trip to Greenland in July 2003, she brought me pictures of an abandoned 600 mm gauge railway !
Greenland is not the place where you would expect to find railway operations, but there has indeed been several instances where tracks have been used (note 1).
The small settlement of Qoornoq is situated on a small island in the Nuuk fjord some 200 km south of the arctic circle. The position of Qoornoq is N64°32' W51°05.5' which is 50 km northeast of Nuuk, the capitol of Greenland.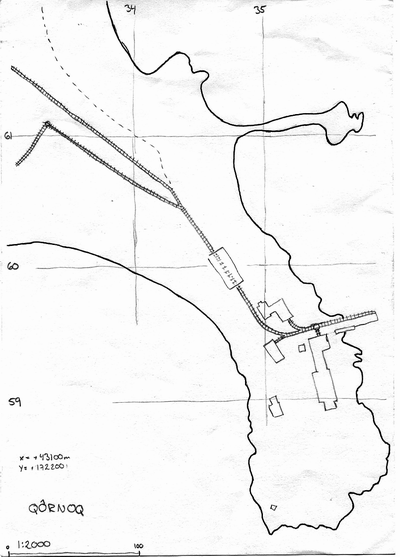 According to "Nordens Järnvägar 1976" the "Kongelige Grønlandske Handel" built a facility for the drying of fish at Qoornoq in the Godthaab fjord in 1955. A 600 mm gauge railway was used for the transportation between the drying scaffolds and the harbour.The facility was closed in 1971 when Qoornoq was abandoned and the inhabitants moved to Godthaab.
 

The rails looks to be of the 7 kg/m size.


No

motive power is likely to have been used to pull the wagons.
The wagons seen in the pictures are skips with the superstructure cut off. One of them has a plywood top.

The railway line from the harbour, through a building, over an open field to the end position close to Qoornoq village.

Map by KM

I would be greatful if anyone with information about the 'Qoornoq X-press' could send me an e-mail so I can update the information above.

2003-08-28   bo.malmborg@telia.com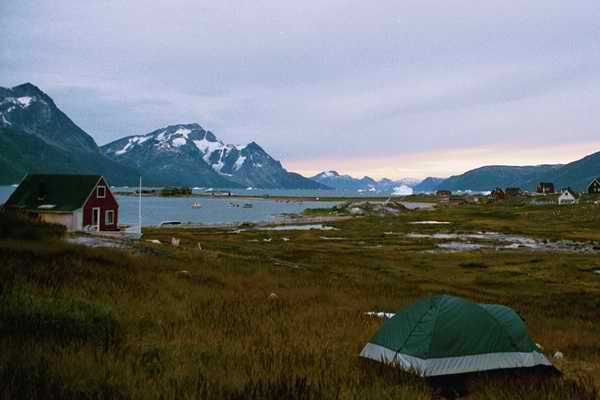 The line runs on a narrow peninsula

in the background. Photo PFN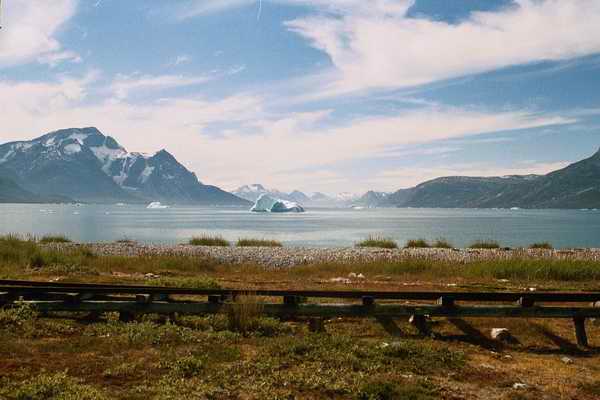 Icebergs and mountains dominate the scene behind the track. Photo PFN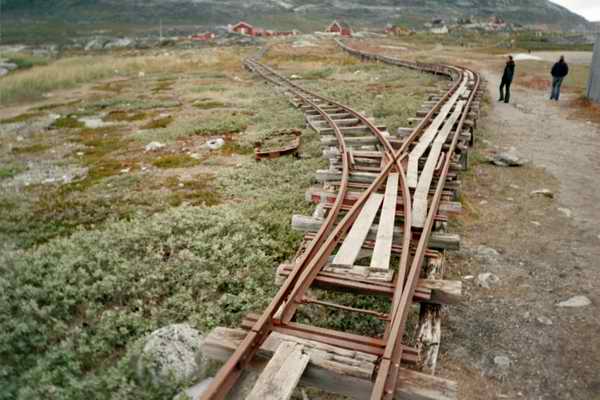 The track is built above ground. Qoornoq village in the background.
Photo KM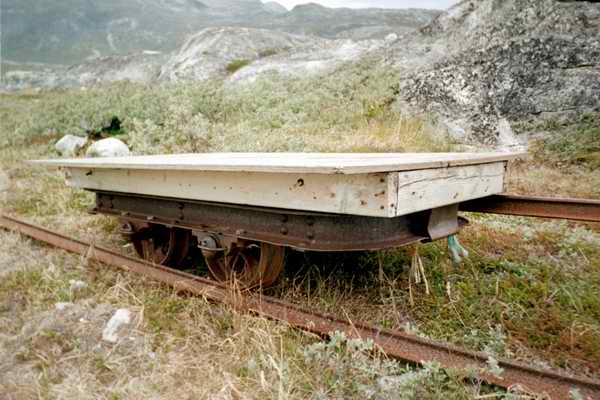 An ex skip wagon with a wooden top
. Photo KM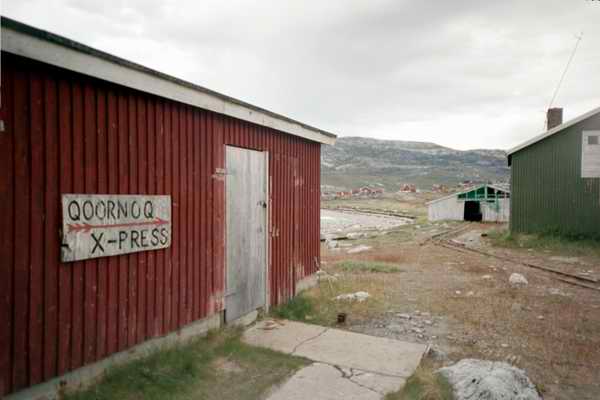 "Qoornoq X-press"
. Photo KM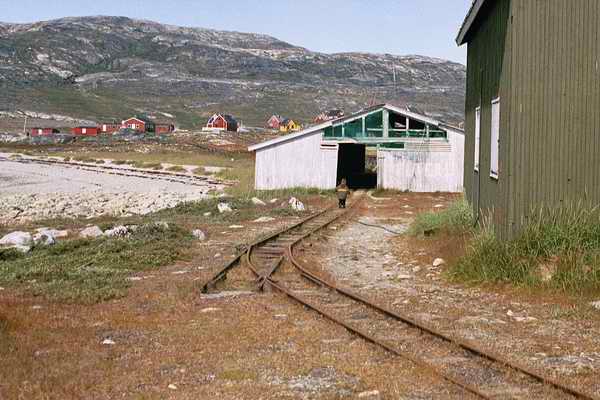 The "factory" with the village in the background
. Photo PFN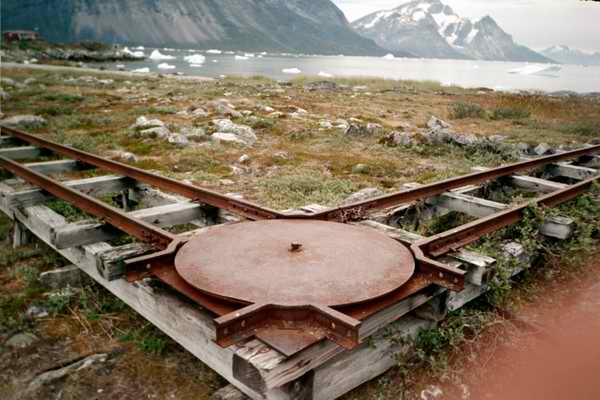 A turntable and the track raised on wooden beams. Note the icebergs in the fjord !
Photo KM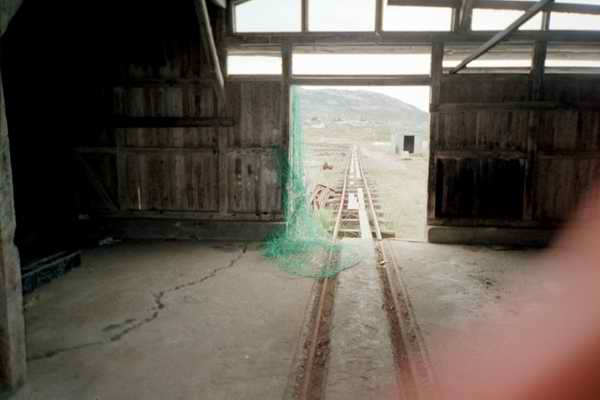 The track runs right through the building

. Photo KM

Map and pictures by Karin Malmborg (KM) and Peder Frits Nielsen (PFN).

*

*

Notes 1. Information provided by Eljas Pölhö

There has been several locomotives in operation on Greenland but none is known from Qoornoq
| | | |
| --- | --- | --- |
| Manufacturer | Quantity | Type |
| Clayton | 6 | diesel |
| Henschel | 1 | steam |
| Ruston & Hornsby | 14 | diesel |
| Schoema | 3 | diesel |
| ? | 1 | diesel |
| ? | 1 | battery electric |
*
Known railway lines are :
| | |
| --- | --- |
| Malmbjerget | east coast |
| Mestersvig | east coast |
| Julianehaab | south coast |
| Ivigtut | south-west coast |
| Qoornoq (Qôrnoq) | west coast |
| Qutdligssat | Disco island off the west coast |
| Marmorilik | west coast |
| "Greenland stone" | unknown |